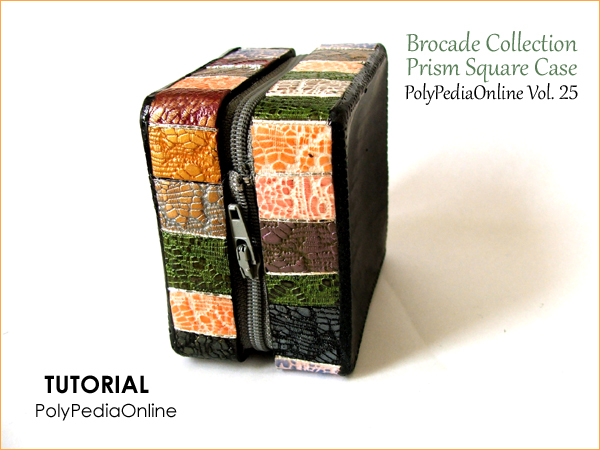 It's been quite a while I've been looking for a new design that would be both innovative, creative and challenging to create - Thinking outside of the box.
Mix media was something i was very interested in when i studied fashion design in high school.
The combination of materials and techniques seemed very appealing to me.
One day, I was sitting at my craft table and looking at fabric leftovers i had from sewing my daughter's 'Purim' costume (Purim is like Halloween); Suddenly a throught came to my mind! (Imagine a huge light bulb on top of my house) How about creating a mix media design: fabric, clay, zipper and chain?
From that moment on, I "heard" the ideas running in my head and started to make variations of purses, pouches, bags and boxes designs.
The combination between the soft materials (fabric & zipper) with the stiff polymer clay, were a perfect match.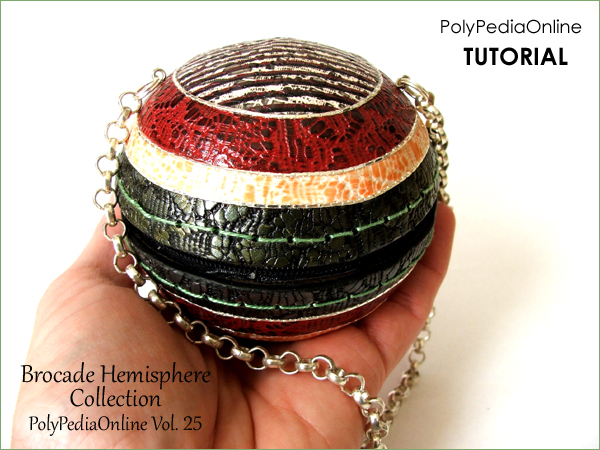 The Hemisphere pouch, Prism square case, Pyramid box and the bracelet are only the beginning of an ocean of ideas.
The simplicity and practical uses of this design can show you how you can develop it further with any design, pattern, color or texture - There are infinite options!
If you want to learn more about my new innovative Brocade Collection in a step by step tutorial, with 8 videos & a complete Kit to create your own hemisphere purse and other 3D designs - Follow me!
You are a click away!