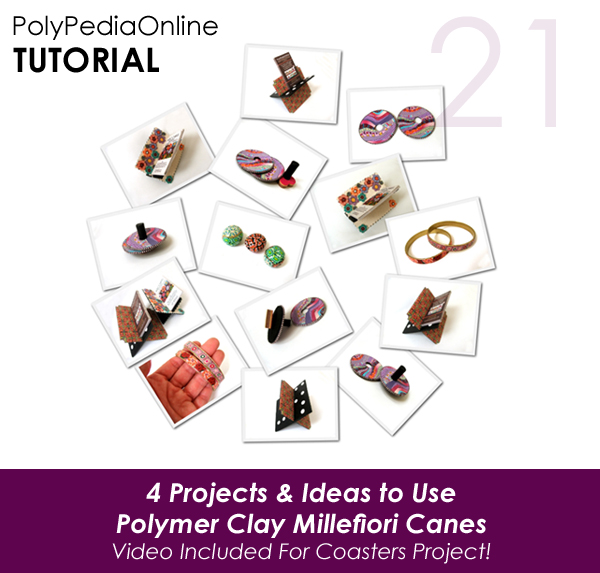 I got an email, from one of my customers, Martha, asking a question almost every millefiori "caner" asking him/herself from time to time:
"...Hello Iris, I love making polymer clay millefiori canes, I have SO many cane boxes all around my house and working table,
BUT I have no idea how I can use these millefiori canes once I've created them? Help!
I'd love to see new ideas!...""
Millefiori canning in polymer clay is probably one of the popular niches in the polymer clay world and it's also one of my favorites!
I love making millefiori canes, trying almost every cane I can think of, so most of them end up in boxes for "future use" :)
If you are also, making lot's and lot's of polymer clay millefiori canes and store them in a box waiting for the "next project";
If you are in a "forever search" for a new cheerful, irresistible & exciting idea on how to use your millefiori canes and make beautiful products out of it -
"The Complete Millefiori Projects eBooks" are the

My 2 new ebooks are demonstrating HOW to USE millefiori canes rather than how to make canes, and show numerous ways you can use your millefiori canes to create a variety of colorful, sophisticated, stylish and magnificent projects!
I'm officially announcing "The Millefiori Celebration"!
Would you like to join me?
Click here to see all the details