Dear friends, At this special time of year, I wanted to take a moment to simply say thank you.
Thank you for being a part of my blog and posts the past year, Thank you for your warm support, comments and feedback, Thank you for letting be a part of your artistic journey....
2012 was a year full of adventures and discoveries, I cannot wait to see what 2013 will look like.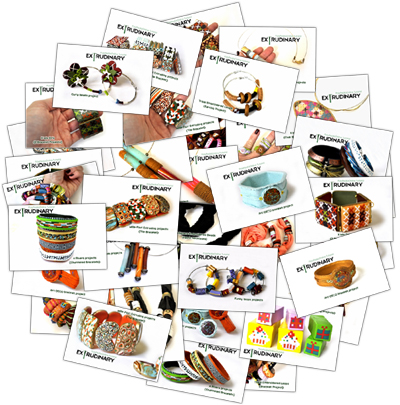 Just before the holidays are here, I wanted to
announce the 2 "Extrudinary" winners
-
Kate S. from U.S.A and Elvira K. from Netherlands
, both of you were drawn from all
Extrudinary kit
purchasers and will receive a special Christmas gift from me, an original Extrudinary jewel!
Thank you!
In addition, you are invited to watch my new and fun YouTube video, helping with your last minute holiday and crafting ideas -
Christmas theme Pens!
Make yourself and friends a cute Christmas spirit pen!
Press here to view the video -
http://youtu.be/_6jef-RdMOY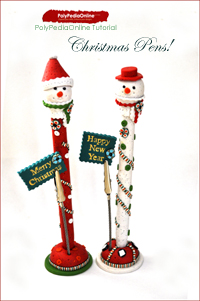 Both pens will be sent as Christmas gifts to 2 of PolyPediaOnline mailing list subscribers -
Margarette M. from Australia and Sandra J. from New Zealand
! Thank you too Ladies!
Be sure to visit
www.polypediaonline.com
and hop around to see polymer goodness. I hope the projects and ideas bring a little extra joy to your season.
I am offering
a special 15% holiday discount on all tutorials until January 7th
, make sure you mention code "NewYear2013" on checkout and a refund will be sent to you on PayPal within 24 hours.
Wishing you peace and joy during the holidays and into the new year.
Best wishes for a happy and healthy 2013!