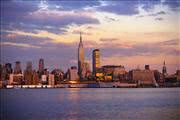 This past week was so great!
Dh and I took a short vacation to visit US, few days in New york city and now we are on our way to chicago for a week.
It seems like i just been here few weeks ago, always a pleasure to come back to this city and even more fun to see places i remember :)
With some of you guys recommendations i went to check
http://www.metalliferous.com/
which was like getting into heaven! this store is the place i want to live in! i spent about 1.5 hours in there (i think, if not more), thank you so much my facebook friends who told me to visit there :)
Cafe Wha
was also a great night, and shopping, shopping and more shopping!
I will be posting some links soon, didn't forget you guys :)
take care!